SAFE SPORT - ATHLETE PROTECTION TRAINING

Follow the steps below to complete the on-line training, answer the three questions on the questionnaire and sign completion form and return by October 31 to Safe Sport Mailbox at the pool. You could win a Speedo Back Pack filled with goodies! HEAT's goal is 100% participation.


Complete the training for parents here, and the training for swimmers here. Our LSC is Lake Erie Swimming, and our club code is HEAT;


Print out and answer this short questionnaire;


Print out and sign this completion form.

For full details about USA Swimming's Safe Sport Initiative, visit USA Swimming's Safe Sport site.

Questions contact Shelly Ochoa, USA Swimming Safe Sport Committee Member, at disneymom2011@hotmail.com
ATTENTION HEAT PARENTS
The sign up genius for the Fall Breakout meet at Hathaway Brown is posted below. If you previously signed-up, your name should already be on the sheet (please verify).

If you have NOT signed-up, well.. here's your opportunity! AM session for 10U is looking pretty good. PM session needs some attention. Please email meetdirector@hudsonheat.com
with questions.

Thanks!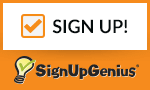 TEMPORARY PRACTICE CHANGE
BEGINNER GROUP
Starting
Tuesday, September 23
, Beginner Group practice time will change on
Tuesdays only.
Practice on Tuesdays will now be from 5:15 pm - 6:15 pm. This is only a temporary change that will go through Tuesday, November 4, 2014. After that, we will start the winter schedule.
We apologize for any inconvenience, but this will allow swimmers more space for practice.
Upcoming Meets


Dual Meet - Shaker
Saturday, 10/25


Beachwood High School
25100 Fairmount Blvd
Cleveland, OH 44122

Map

Entries by Name

Entries by Event Number

HEAT Entries in Hy-Tek




Solon Freestyle Frenzy

Sunday, 10/26

Solon High School
33600 Inwood Road
Solon, OH 44139

Map


HEAT Entries in Hy-Tek




Group Advancements
Congratulations to the swimmers below who have moved up after passing their test sets!
Beginner to Developmental:

Connor Lieser
Darby Wilson
Mia Lang


Developmental to White:

Lucy Canterbury
Hannah Clark
Erin McCormick
Ava Sawicki
Karthik Reddy
Margaret Suntken
Emily Yorkievitz


White to Blue:

Natalie Brindley
Sean McMullin
Renee Morgan
Nolan Tanner
Hannah Widdoes


Blue to Grey:

Jessica Chang
Alaina Pizarro
Louisa Wang
Dylan Albrecht


Grey to Bronze:

Lucy Reber
AJ Metzler
Ben Martinez
Seth Baylor
Caroline Coates
Luke Minick
Mitchell Adkins


Bronze to Silver:

Justin Barzellato
Dylan Cossin
Mackenzie DeWitt
Mia Dezelic
Noelle Kara
Meredith Kozar
Gabrielle Loring
Marie-Ange Marquart
Josh Rogers
Kelly Ross
Roman Sawicki
Maddie Horrigan
Anna Baldwin


Silver to Gold:

Rachel Ambroziak
Caleb Cosentino
Maddie Hannan



HEAT Hosted Meets!
Please save the date for the following HEAT Hosted USA Swim meets
Saturday, November 8, 2014 - Fall Breakout Meet
Sunday, January 18, 2015 - Turn up the HEAT
We will need all hands on deck during these meets, so please put them on your calendar now!

HEAT Awards Ceremony

Wednesday, April 15, 2015
Hudson Middle School Auditorium